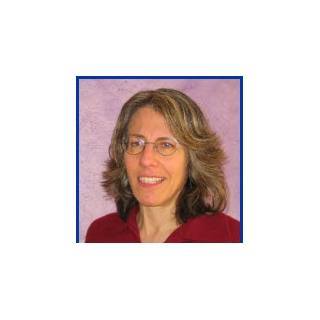 Tamara Thompson
Tamara Thompson Investigations
Claimed Lawyer Profile
Blawg Search
Licensed California private investigator for 20 years, practicing in the San Francisco Bay Area out of Oakland, Alameda County.

Tamara Thompson Investigations meets clients' information needs, providing civil trial preparation, witness interviews and research on individuals, businesses, products and circumstances affecting clients' cases.

My specialty is developing deep background on individuals and companies related to assets, interests, activity, political and social associations, employment, litigation and business history, reputation and ownership through Internet, database and telephone research.

In addition to due diligence analysis, I conduct genealogical investigations for real estate actions and probate and heir matters.

I provide in-house trainings to law firms, financial service companies, and other businesses and speak at conferences of professional associations.

Recently I presented at the State Bar of California, the California Association of Licensed Investigators and the Oregon Criminal Defense Lawyers Association, "So You Think You Know Google?" and "Social Networking Sites: Investigating People On The Internet".

My articles, "RESEARCH: Me, Myself & I" and "Cut to the Chase: A Primer for Using Public Records Databases", were published in Law Technology News. The Contra Costa Times profiled me in a front page article titled, Privacy Predicaments Catch Gumshoe's Eye.

My clients attest to the results I've achieved that resulted in significant benefits to their cases.

"I cannot thank you enough for your work on my recent sexual harassment case, especially with only a few months left before trial. Your work investigating police records was particularly helpful, and ultimately, evidence regarding the plaintiff filing a false police report was critical to the issue of credibility. I believe that your findings played a key role in helping us to settle the case favorably before trial."

Alyson Cabrera
Gordon & Rees LLP


"Imagination, expertise, results, easy to work with -- Tamara has it all. She's an expert on genealogy investigations and locating people. With little more then a name on a tombstone from 1820, she built a family tree of all descendants, and found the living family."

Stephen Levine
EMMY award winning Investigative Reporter and co-author of Paper Trails: A Guide to Public Records in California


"I engaged Tamara to locate the heirs of a gentleman who created a subdivision in 1906. All we had to go on was his name and the location of the property. I first contacted a search firm that billed itself as "a worldwide leader in business intelligence and global investigations" but they were unable to turn up anything whatsoever.

In relatively short order, Tamara was able to learn that the man was married twice and to identify his children, grandchildren and all heirs up to the present. I still find this rather amazing. "

Daniel P. McLoughlin
Attorney at Law


"Tamara Thompson is a top-notch investigator. She is fast, reliable, resourceful, smart and efficient. If there are results to be gotten, she gets them. What more could you want in an investigator?"

Michele McGill
Attorney at Law


"Having worked with Tamara several times, I am impressed by her professionalism, how responsive she is and how easy it is to work with her. But the most important metric of a good investigator is results - and Tamara gets results."

Richard T. White
Chair, Litigation Group
Fitzgerald Abbott & Beardsley LLP


"Tamara's responsiveness, savvy, and eye towards practical solutions have given me the tools to win better results for my clients in a number of cases."

Baldwin Lee
Senior Counsel
Allen Matkins Leck Gamble & Mallory LLP
Additional Practice Areas
Civil Litigation
Due Diligence
Genealogy and Heir Locates
Historical Research
Internet and Database Research
Private Investigations
Trial Preparation
Free Consultation


I assist you with your case strategy to determine what an investigator can do to further your goals.

Rates, Retainers and Additional Information


Licensed California private investigator for 20 years, specializing in civil litigation, Internet and database research, genealogy and due diligence.
Private Investigator

Tamara Thompson Investigations

Current
California license PI 13864. I've been a licensed investigator for 20 years.