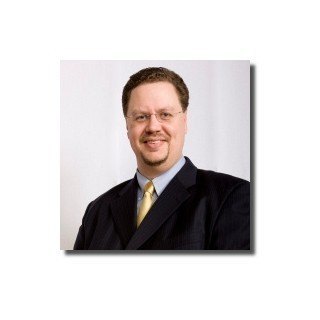 Stephen Fairley, M.A., M.A., RCC, CEO
Law Firm Marketing Expert - Master Business Coach - Best-Selling Author

Stephen Fairley is a nationally recognized law firm marketing expert and has helped more than 6,000 attorneys from hundreds of law firms across the country to discover the secrets of generating more referrals and filling their practice.

He is the international best-selling author of 10 books and 6 audio programs including:
- The Business Coaching Toolkit (2007)obtained Amazon.com best-seller status 2 weeks after publication
- Practice Made Perfect for Lawyers: 10 Principles for Marketing Your Legal Services (2006)
- How to Create an Information Product in 30 Days (2005)
- Plan, Promote and Profit from Your Small Business (2005)
- 7 Proven Strategies for Finding New Clients Now (2005)
- 6 Keys for Successful Leaders (2004)
- Top 10 Marketing Mistakes Business Owners Make (2004)
- 6 Secrets of Highly Successful Entrepreneurs (2004)
- Getting Started in Personal and Executive Coaching (2003)the #1 best-selling book in the field of professional coaching in the USA, Canada, the UK, and Australia)
- Practice Made Perfect for Small Business Owners (2001)

His academic training is in Clinical Psychology and he practiced as a therapist for several years in Virginia and Illinois.

After leaving the field of psychology Stephen founded and ran two technology companies, one in the restaurant industry and another in the health sciences field prior to launching Today's Leadership Coaching, a Chicago-based professional business coaching and consulting firm.

In 2004, Stephen was named "America's Top Marketing Coach" by CoachVille, the worlds largest professional coaching association and given their top industry award.

He is a Registered Corporate Coach (RCC) through the Worldwide Association of Business Coaches.

He has appeared in the American Bar Association Journal, Entrepreneur, Inc., Fortune Small Business, Harvard Management Update, Business Advisor, the Chicago Tribune, Crains Chicago Business, and on the front covers of AdvantEdge and Choice magazines.

Stephen is a member of the prestigious National Speakers Association and his Rainmaker seminars have been sponsored by more than 20 of the largest state and local bar associations in the country.

Stephen is the CEO of The Rainmaker Institute, the nations largest law firm marketing company specializing in small law firms. He helps partners at small and solo law firms find new clients fast and generate more and better referrals.