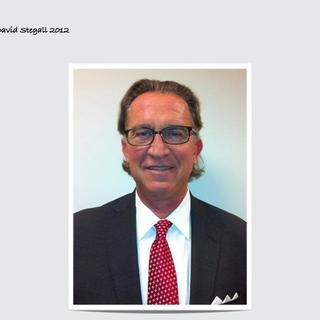 David L. Stegall
Principal Consultant, Risk Consulting & Expert Services; providing insurance
Risk Consulting & Expert Services began in 2007 to take advantage of an unusual aspect of David Stegall's 35+ year career within the Property & Casualty Insurance Industry: the many roles Mr. Stegall has successfully played within the industry, allowing a truly unique perspective that could only be obtained through the combination of all those experiences. After graduating from Auburn University with a B.A. in Communications, Mr. Stegall went on to serve as an underwriter, an insurance agent and a broker. Later he served as a national wholesale broker, an insurance carrier chief underwriting officer and an insurance carrier regional vice president, a managing general agent, an underwriting manager, a Captive insurance carrier executive, a self-insured fund executive, a reinsurance executive, a program management executive and a product development executive. He is now a risk management consultant to commerce, industry and government. His areas of expertise are all forms of Property & Casualty Insurance, including: Property Insurance, Liability Insurance, Automobile Insurance, Workers' Compensation, Errors & Omissions, Management & Professional Liability, Wind, Hurricane and Flood Insurance; the Usual & Customary Practices of the industry, Bad Faith Actions, Fair Claim Practices Issues, Alternative Risk Transfer Techniques & Methods, Self-Insurance, Captive Insurance Companies, Reinsurance, Marketing Distribution Systems within the industry and the roles, responsibilities and functionality of Agents, Brokers, Underwriters, Managing General Agents, Underwriting Managers, Reinsurers, Retrocessionaires and the interplay between them and the insurance buyer. Mr. Stegall is a Chartered Property & Casualty Underwriter (CPCU), an Associate in Risk Management (ARM), an Associate in Reinsurance (ARe) and a Registered Professional Adjuster (RPA). He is Secretary of the Society of Risk Management Consultants, an Associate Member of the
Additional Practice Areas
Insurance Expert Witness
Litigation
Principal Consultant

Risk Consulting & Expert Services

- Current
Insurance, reinsurance and risk management consulting to commerce, industry and government. Expert witness in litigation. U.S. Federal Central Contractor Registration # 6DZ62; Dun's #968309000
Director, Alternative Risk Transfer

CRC Insurance Services (Subsidiary of BB&T)

-
Provided alternative risk management services and transfer products nationwide to independent agents, program administrators, self-insurers, self-insured groups, insurance carriers, captive insurers, reinsurers, associations, affinity groups and other entities willing and able to bear risk.
Gulf States Regional Assistant Vice-President

Midwest Employers Casualty Insurance Company (Subsidiary of W.R. Berkley Corporation)

-
Underwriting services for excess workers' compensation, alternative risk, insurance, reinsurance products and providing consulting services to risk- bearing employers and entities nationwide on both a primary and excess basis.
Executive Vice-President

Workers' Comp Source, Inc.

-
Provided Managing General Underwriting and Third-Party Administrative management services to third-party administrators and brokers.
Vice President & Chief Underwriting Officer

AmComp, Inc. (Now Employers, Inc)

-
AmComp was one of the largest carriers in Florida with $150 million of written premiums in 21 states.
National Accounts Manager,Gulf States Region

Willis, Inc.

-
Coordinated risk management to national account clients.
Manager

ManagedComp, Inc. (Subsidiary of Tufts Associated Health Plans)

-
Incorporated, managed and marketed a Georgia captive insurance company in conjunction with an occupational medicine preferred provider organization (PPO).
Vice President

Boger, Reid & Flournoy (Now Brown & Brown of Georgia)

-
Assisted in developing, managing, marketing, selling & servicing several state, regional and national insurance programs.
Account/Agency Executive

The Stegall Agency, Inc./Coroon & Black/Garner, Meshad, Wood/Cobbs, Allen & Hall

-
Insurance Agencies - Underwriting, marketing, sales & service.
University System of Georgia - Kennesaw State University

Finance
-
Auburn University

B.A. (1979) | Communications
-
Professional Associations
American Bar Association

Associate Member, Section of Litigation
- Current
Forensic Expert Witness Association

Member
- Current
EXPERT400

Insurance Consultant
- Current
86 Pillars

Executive Education Advisor
- Current
Defense Research Institute

Expert Witness
- Current
Society of Risk Management Consultants

Member
- Current
Thomson Reuters

Consultant
- Current
Registered Professional Adjuster's Association

Member
- Current
Guidepoint Global

Advisor
- Current
Gerson Lehrman Group

Consultant
- Current
Society of Chartered Property & Casualty Underwriters

Member
- Current
Society of Risk Management Consultants

Secretary
-
Society of Risk Management Consultants

Director
-
Society of Chartered Property & Casualty Underwriters

Director, North Alabama Chapter
-
Registered Professional Adjuster

Association of Registered Professional Adjusters
Demystifying Reinsurance: A Basics of Reinsurance Course

Reinsurance Association of America and Kelly Insurance Center at Drake University
The Art of Designing Reinsurance Contracts and Programs

Reinsurance Association of America
Chartered Property & Casualty Underwriter

The American Institute for Property and Liability Underwriters
Associate in Risk Management

Insurance Institute of America
Associate in Reinsurance

Insurance Institute of America
Risk Consulting & Expert Services