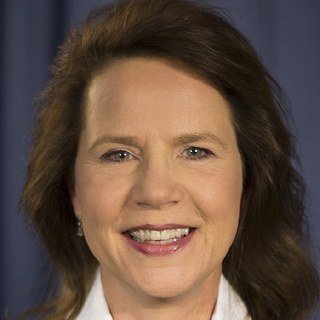 Sharon L. Kennedy
Supreme Court of Ohio
On November 4, 2014, Justice Sharon L. Kennedy was re- elected to a full term on the Supreme Court of Ohio in a decisive victory, winning all 88 counties and garnering 73 percent of the vote. Justice Kennedy first joined the court in 2012, having been elected to fill an unexpired term.
Prior to her term on the Ohio Supreme Court, Justice Kennedy
served at the Butler County Court of Common Pleas, Domestic
Relations Division beginning in 1999. From 2005 until
December 2012, Justice Kennedy served as the administrative judge of that division. During her time as administrative judge, she improved the case management system to ensure the timely resolution of cases for families and children. Working with state legislators, she championed a "common sense" family-law initiative to reduce multiple-forum litigation for Butler County families.
When Butler County faced tough economic times, Justice Kennedy organized concerned elected officials in a county-wide Budget Work Group. Seeing the need to bring private-sector financial know-how to the government, she worked to create the Advisory Committee to the Budget Work Group. Justice Kennedy served as the facilitator and led discussions between county officials and private sector leaders to analyze county finances, study and implement cost saving measures, and present business-driven fiscal policy to the county commissioners.
In 1991, after obtaining her law degree from the University of Cincinnati College of Law, Justice Kennedy ran a small business of her own as a solo practitioner. While in private practice, she served the legal needs
of families, juveniles, and the less fortunate. As special counsel for Attorney General Betty D. Montgomery, Justice Kennedy fought on behalf of Ohio's taxpayers to collect monies due the State of Ohio.
Justice

Supreme Court of Ohio

- Current
Judge

Butler County Court of Common Pleas, Domestic Relations Division

-
2005-2012 Administrative Judge
Various

-
Private practice, special counsel for Attorney General Betty D. Montgomery, part-time magistrate in the Butler County Area Courts
University of Cincinnati College of Law

J.D. (1991)
Nicholas Longworth, III Alumni Achievement Award

The University of Cincinnati College of Law
Distinguished Alumnus Award

Northwest High School
"Becoming a Leader" Address,

, Medical Student Section Annual Meeting

, Hilliard, Ohio

Ohio State Medical Association
"New Beginnings" Address

, Cincinnati

The Federalist Society
Administered the oath of office

, Ohio Senate leadership and new members

, Columbus

Ohio Senate leadership and new members